Rapid Tooling
At E-MOLD, we provide one step service (from design to injection) for our customers, as well as tooling modifications according to customer specification. This includes MUD(Master Unit Die) units, hand loaded inserts, 2 or 3 plates, single and multi-cavity molds, and family molds. Our company can process these molds in a variety of material like cast steel, aluminum, P20, NAK80, S50C, S136, H13, 2344, 2738 mold steels.
Rapid Tooling reduces the time and cost for mold manufacturing relative to traditional machining methods. Generally, the lead time for simple structure parts (with tooling life range as high as 100,000 shorts) is 15~20 days, and cost reduction is 15%~30% of conventional tooling.
Pre-hardened tool steel is used for prototyping with medium to low volume production (100,000 and above) depending on the type of plastic and the part geometry. It has advantages of low cost and fast turnaround.
Fully-hardened tool steel is the most durable and can be used for millions of injected parts. 2378H hardened steel is ideal for full production volumes or when injecting abrasive engineering-grade plastics, but it requires more procedure and longer timer to manufacture.
E-mold also specialized in Precision mold, Overmolding mold (Metal insert overmolding or TPU/TPE/TPV overmolding), Hot runner system mold, Unscrewing mold, Multi cavity mold.
Once you're ready to start your next project, contact our team to get a free quote.
The following process demonstrates how we turn your design idea into final product.Our project management team maintains communication of the project status both internally and to the customer through project completion.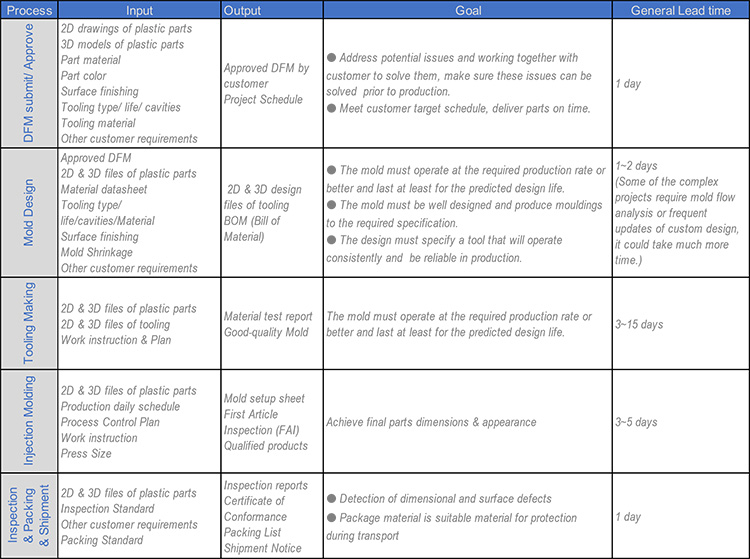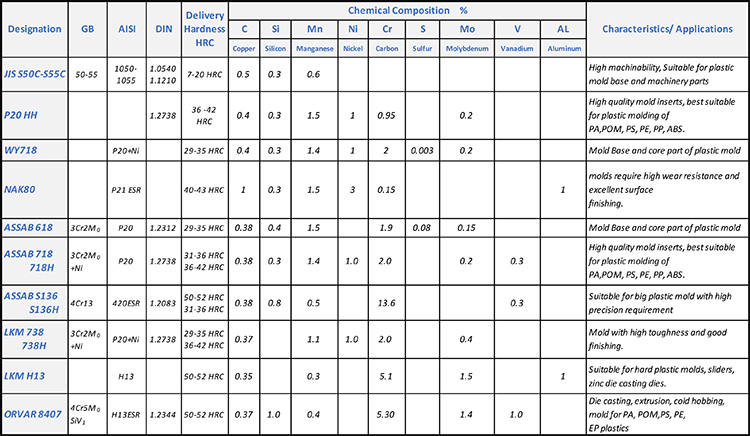 Case Studies