Plastic Injection Molding
Injection Molding is a very efficient and consistent way for producing low volume or mass produced plastic components: rapid production rates, hence low cost per part.
E-Mold's molding process begins when raw material resin enters our facility and ends it leaves E-Mold as a finished product. Every process is strictly controlled and inspected to insure high quality standards and maintained.
JOURNEY OF A PLASTIC PPELLET IN E-Mold MOLDING OPERATION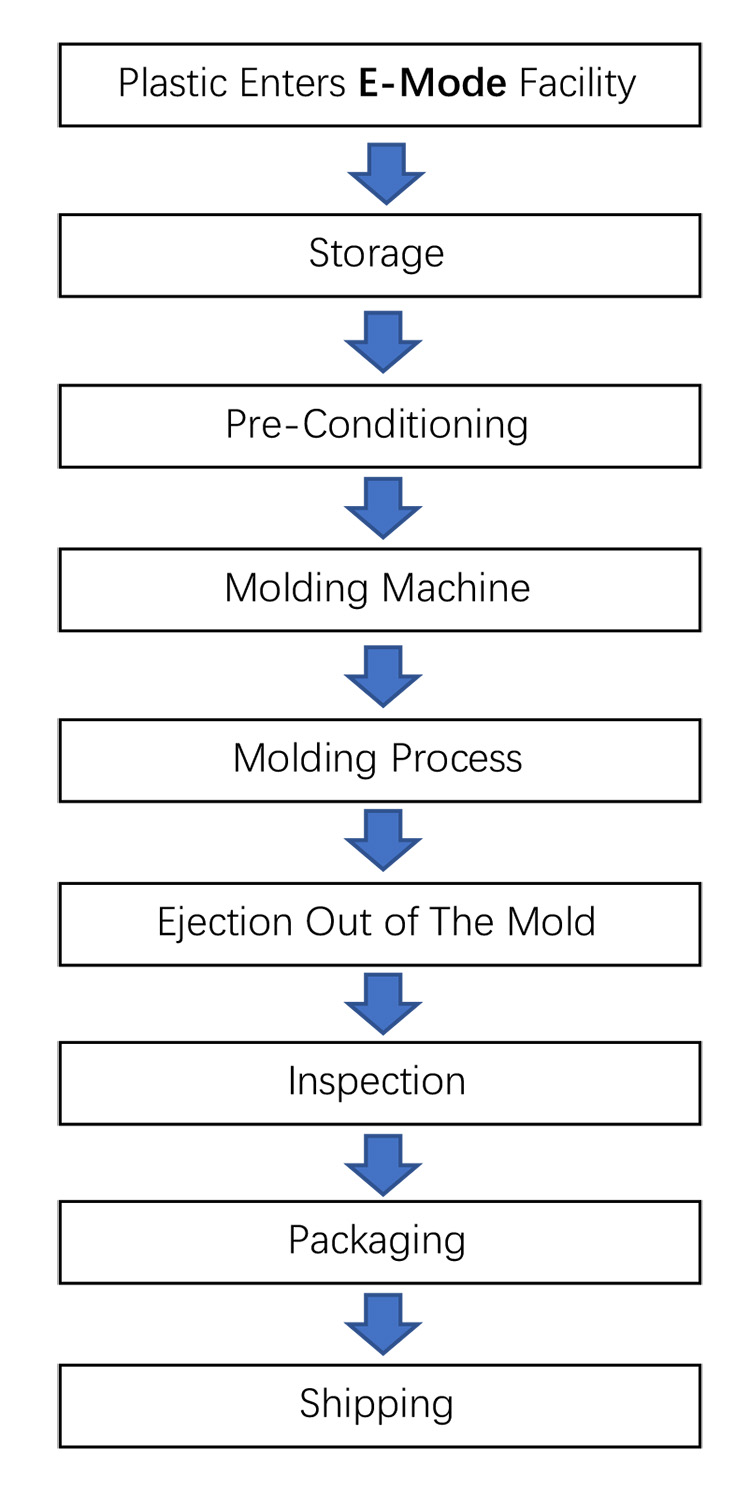 Case Studies